Search Our Cadillac Vehicles for Sale near Cleveland
Sale Price $33,415

MSRP $43,915

See Important Disclosures Here
Specifications
Stock Number C190250
Exterior Crystal White Tricoat
Engine 3.6L V6 DI VVT
Interior Sahara Beige/jet Black Accents
Location Medina Cadillac
Transmission 8-Speed A/T
VIN 1GYKNARS0KZ117770
MSRP $43,915
Mileage 3,000
Current Offers
MSRP $43,915

Courtesy Vehicle Savings 1

Courtesy Vehicle Savings. 3,200 miles on vehicle

- $6,000

Select Courtesy Vehicle Savings 2

Courtesy Vehicle Savings - 3,200 miles on vehicle

- $1,500

Purchase Allowance 3

19-40AAO:0 Cadillac Standalone Customer Cash Program

- $3,000 Take Delivery By 04/30/2019
Sale Price $33,415
Medina Savings $10,500
Available Specials
All pricing expires Saturday at 6 p.m 4

Can not combine 0% with all offers

PRICING
Offer Disclosure
1Courtesy Vehicle Savings. 3,200 miles on vehicle 2Courtesy Vehicle Savings - 3,200 miles on vehicle 3Not available with special finance or lease offers. See dealer for details. 4Can not combine 0% with all offers
Sale Price $33,690

MSRP $42,690

See Important Disclosures Here
Specifications
Stock Number C190415
Exterior Radiant Silver Metallic
Engine 3.6L V6 DI VVT
Interior Sahara Beige
Location Medina Cadillac
Transmission 8-Speed A/T
VIN 1GYKNARS6KZ132290
MSRP $42,690
Mileage 3,000
Current Offers
MSRP $42,690

Courtesy Vehicle Savings 1

Courtesy Vehicle Savings. 3,200 miles on vehicle

- $6,000

Purchase Allowance 2

19-40AAO:0 Cadillac Standalone Customer Cash Program

- $3,000 Take Delivery By 04/30/2019
Sale Price $33,690
Medina Savings $9,000
Available Specials
All pricing expires Saturday at 6 p.m 3

Can not combine 0% with all offers

PRICING
Offer Disclosure
1Courtesy Vehicle Savings. 3,200 miles on vehicle 2Not available with special finance or lease offers. See dealer for details. 3Can not combine 0% with all offers
Specifications
Stock Number C190261
Exterior Stellar Black Metallic
Engine 3.6L V6 DI VVT
Interior Sahara Beige/jet Black Accents
Location Medina Cadillac
Transmission 8-Speed A/T
VIN 1GYKNARS4KZ119313
MSRP $43,315
Mileage 3,000
Current Offers
MSRP $43,315

Courtesy Vehicle Savings 1

Courtesy Vehicle Savings. 3,200 miles on vehicle

- $6,000

Purchase Allowance 2

19-40AAO:0 Cadillac Standalone Customer Cash Program

- $3,000 Take Delivery By 04/30/2019
Sale Price $34,315
Medina Savings $9,000
Available Specials
All pricing expires Saturday at 6 p.m 3

Can not combine 0% with all offers

PRICING
Offer Disclosure
1Courtesy Vehicle Savings. 3,200 miles on vehicle 2Not available with special finance or lease offers. See dealer for details. 3Can not combine 0% with all offers
Specifications
Stock Number C190239
Exterior Harbor Blue Metallic
Engine 3.6L V6 DI VVT
Interior Sahara Beige/jet Black Accents
Location Medina Cadillac
Transmission 8-Speed A/T
VIN 1GYKNARS1KZ116739
MSRP $43,315
Mileage 3,000
Current Offers
MSRP $43,315

Courtesy Vehicle Savings 1

Courtesy Vehicle Savings. 3,200 miles on vehicle

- $6,000

Purchase Allowance 2

19-40AAO:0 Cadillac Standalone Customer Cash Program

- $3,000 Take Delivery By 04/30/2019
Sale Price $34,315
Medina Savings $9,000
Available Specials
All pricing expires Saturday at 6 p.m 3

Can not combine 0% with all offers

PRICING
Offer Disclosure
1Courtesy Vehicle Savings. 3,200 miles on vehicle 2Not available with special finance or lease offers. See dealer for details. 3Can not combine 0% with all offers
Specifications
Stock Number C190445
Exterior Stellar Black Metallic
Engine 3.6L V6 DI VVT
Interior Sahara Beige/jet Black Accents
Location Medina Cadillac
Transmission 8-Speed A/T
VIN 1GYKNARS2KZ137079
MSRP $43,315
Mileage 3,000
Current Offers
MSRP $43,315

Courtesy Vehicle Savings 1

Courtesy Vehicle Savings. 3,200 miles on vehicle

- $6,000

Purchase Allowance 2

19-40AAO:0 Cadillac Standalone Customer Cash Program

- $3,000 Take Delivery By 04/30/2019
Sale Price $34,315
Medina Savings $9,000
Available Specials
All pricing expires Saturday at 6 p.m 3

Can not combine 0% with all offers

PRICING
Offer Disclosure
1Courtesy Vehicle Savings. 3,200 miles on vehicle 2Not available with special finance or lease offers. See dealer for details. 3Can not combine 0% with all offers
Sale Price $39,690

MSRP $42,690

See Important Disclosures Here
Specifications
Stock Number C190718
Exterior Radiant Silver Metallic
Engine 3.6L V6 DI VVT
Interior Sahara Beige
Location Medina Cadillac
Transmission 8-Speed A/T
VIN 1GYKNARS9KZ170970
MSRP $42,690
Mileage N/A
Current Offers
MSRP $42,690

Purchase Allowance 1

19-40AAO:0 Cadillac Standalone Customer Cash Program

- $3,000 Take Delivery By 04/30/2019
Sale Price $39,690
Medina Savings $3,000
Available Specials
All pricing expires Saturday at 6 p.m 2

Can not combine 0% with all offers

PRICING
Offer Disclosure
1Not available with special finance or lease offers. See dealer for details. 2Can not combine 0% with all offers
Sale Price $40,215

MSRP $50,715

See Important Disclosures Here
Specifications
Stock Number C190496
Exterior Crystal White Tricoat
Engine 3.6L V6 DI VVT
Interior Sahara Beige
Location Medina Cadillac
Transmission 8-Speed A/T
VIN 1GYKNCRS4KZ140688
MSRP $50,715
Mileage 3,000
Current Offers
MSRP $50,715

Courtesy Vehicle Savings 1

Courtesy Vehicle Savings. 3,200 miles on vehicle

- $6,000

Select Courtesy Vehicle Savings 2

Courtesy Vehicle Savings - 3,200 miles on vehicle

- $1,500

Purchase Allowance 3

19-40AAO:0 Cadillac Standalone Customer Cash Program

- $3,000 Take Delivery By 04/30/2019
Sale Price $40,215
Medina Savings $10,500
Available Specials
All pricing expires Saturday at 6 p.m 4

Can not combine 0% with all offers

PRICING
Offer Disclosure
1Courtesy Vehicle Savings. 3,200 miles on vehicle 2Courtesy Vehicle Savings - 3,200 miles on vehicle 3Not available with special finance or lease offers. See dealer for details. 4Can not combine 0% with all offers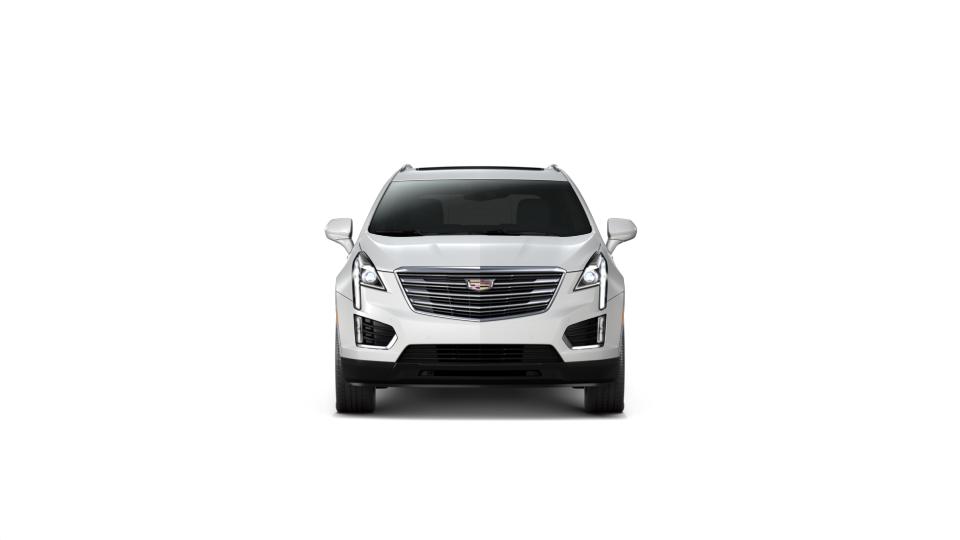 Specifications
Stock Number C190282
Exterior Harbor Blue Metallic
Engine 3.6L V6 DI VVT
Interior Sahara Beige/jet Black Accents
Location Medina Cadillac
Transmission 8-Speed A/T
VIN 1GYKNARS8KZ120657
MSRP $43,315
Mileage N/A
Current Offers
MSRP $43,315

Purchase Allowance 1

19-40AAO:0 Cadillac Standalone Customer Cash Program

- $3,000 Take Delivery By 04/30/2019
Sale Price $40,315
Medina Savings $3,000
Available Specials
All pricing expires Saturday at 6 p.m 2

Can not combine 0% with all offers

PRICING
Offer Disclosure
1Not available with special finance or lease offers. See dealer for details. 2Can not combine 0% with all offers
Specifications
Stock Number C190340
Exterior Dark Granite Metallic
Engine 3.6L V6 DI VVT
Interior Sahara Beige/jet Black Accents
Location Medina Cadillac
Transmission 8-Speed A/T
VIN 1GYKNARS8KZ125745
MSRP $43,315
Mileage N/A
Current Offers
MSRP $43,315

Purchase Allowance 1

19-40AAO:0 Cadillac Standalone Customer Cash Program

- $3,000 Take Delivery By 04/30/2019
Sale Price $40,315
Medina Savings $3,000
Available Specials
All pricing expires Saturday at 6 p.m 2

Can not combine 0% with all offers

PRICING
Offer Disclosure
1Not available with special finance or lease offers. See dealer for details. 2Can not combine 0% with all offers
Specifications
Stock Number C190355
Exterior Harbor Blue Metallic
Engine 3.6L V6 DI VVT
Interior Sahara Beige/jet Black Accents
Location Medina Cadillac
Transmission 8-Speed A/T
VIN 1GYKNARS7KZ124621
MSRP $43,315
Mileage N/A
Current Offers
MSRP $43,315

Purchase Allowance 1

19-40AAO:0 Cadillac Standalone Customer Cash Program

- $3,000 Take Delivery By 04/30/2019
Sale Price $40,315
Medina Savings $3,000
Available Specials
All pricing expires Saturday at 6 p.m 2

Can not combine 0% with all offers

PRICING
Offer Disclosure
1Not available with special finance or lease offers. See dealer for details. 2Can not combine 0% with all offers
Specifications
Stock Number C190944
Exterior Dark Granite Metallic
Engine 3.6L V6 DI VVT
Interior Sahara Beige
Location Medina Cadillac
Transmission 8-Speed A/T
VIN 1GYKNARS0KZ186099
MSRP $43,315
Mileage N/A
Current Offers
MSRP $43,315

Purchase Allowance 1

19-40AAO:0 Cadillac Standalone Customer Cash Program

- $3,000 Take Delivery By 04/30/2019
Sale Price $40,315
Medina Savings $3,000
Available Specials
All pricing expires Saturday at 6 p.m 2

Can not combine 0% with all offers

PRICING
Offer Disclosure
1Not available with special finance or lease offers. See dealer for details. 2Can not combine 0% with all offers
Specifications
Stock Number C191066
Exterior Bronze Dune Metallic
Engine 3.6L V6 DI VVT
Interior Sahara Beige
Location Medina Cadillac
Transmission 8-Speed A/T
VIN 1GYKNARS3KZ196612
MSRP $43,315
Mileage N/A
Current Offers
MSRP $43,315

Purchase Allowance 1

19-40AAO:0 Cadillac Standalone Customer Cash Program

- $3,000 Take Delivery By 04/30/2019
Sale Price $40,315
Medina Savings $3,000
Available Specials
All pricing expires Saturday at 6 p.m 2

Can not combine 0% with all offers

PRICING
Offer Disclosure
1Not available with special finance or lease offers. See dealer for details. 2Can not combine 0% with all offers
Specifications
Stock Number C191132
Exterior Stellar Black Metallic
Engine 3.6L V6 DI VVT
Interior Sahara Beige
Location Medina Cadillac
Transmission 8-Speed A/T
VIN 1GYKNARSXKZ199488
MSRP $43,315
Mileage N/A
Current Offers
MSRP $43,315

Purchase Allowance 1

19-40AAO:0 Cadillac Standalone Customer Cash Program

- $3,000 Take Delivery By 04/30/2019
Sale Price $40,315
Medina Savings $3,000
Available Specials
All pricing expires Saturday at 6 p.m 2

Can not combine 0% with all offers

PRICING
Offer Disclosure
1Not available with special finance or lease offers. See dealer for details. 2Can not combine 0% with all offers
Specifications
Stock Number C191281
Exterior Stellar Black Metallic
Engine 3.6L V6 DI VVT
Interior Sahara Beige
Location Medina Cadillac
Transmission 8-Speed A/T
VIN 1GYKNARS1KZ208918
MSRP $43,315
Mileage N/A
Current Offers
MSRP $43,315

Purchase Allowance 1

19-40AAO:0 Cadillac Standalone Customer Cash Program

- $3,000 Take Delivery By 04/30/2019
Sale Price $40,315
Medina Savings $3,000
Available Specials
All pricing expires Saturday at 6 p.m 2

Can not combine 0% with all offers

PRICING
Offer Disclosure
1Not available with special finance or lease offers. See dealer for details. 2Can not combine 0% with all offers
Sale Price $40,505

MSRP $43,505

See Important Disclosures Here
Specifications
Stock Number C190856
Exterior Stellar Black Metallic
Engine 3.6L V6 DI VVT
Interior Sahara Beige/jet Black Accents
Location Medina Cadillac
Transmission 8-Speed A/T
VIN 1GYKNARS5KZ174269
MSRP $43,505
Mileage N/A
Current Offers
MSRP $43,505

Purchase Allowance 1

19-40AAO:0 Cadillac Standalone Customer Cash Program

- $3,000 Take Delivery By 04/30/2019
Sale Price $40,505
Medina Savings $3,000
Available Specials
All pricing expires Saturday at 6 p.m 2

Can not combine 0% with all offers

PRICING
Offer Disclosure
1Not available with special finance or lease offers. See dealer for details. 2Can not combine 0% with all offers
Specifications
Stock Number C190616
Exterior Crystal White Tricoat
Engine 3.6L V6 DI VVT
Interior Sahara Beige
Location Medina Cadillac
Transmission 8-Speed A/T
VIN 1GYKNARS6KZ146352
MSRP $43,915
Mileage N/A
Current Offers
MSRP $43,915

Purchase Allowance 1

19-40AAO:0 Cadillac Standalone Customer Cash Program

- $3,000 Take Delivery By 04/30/2019
Sale Price $40,915
Medina Savings $3,000
Available Specials
All pricing expires Saturday at 6 p.m 2

Can not combine 0% with all offers

PRICING
Offer Disclosure
1Not available with special finance or lease offers. See dealer for details. 2Can not combine 0% with all offers
Specifications
Stock Number C190633
Exterior Red Horizon Tintcoat
Engine 3.6L V6 DI VVT
Interior Sahara Beige
Location Medina Cadillac
Transmission 8-Speed A/T
VIN 1GYKNARS8KZ147700
MSRP $43,915
Mileage N/A
Current Offers
MSRP $43,915

Purchase Allowance 1

19-40AAO:0 Cadillac Standalone Customer Cash Program

- $3,000 Take Delivery By 04/30/2019
Sale Price $40,915
Medina Savings $3,000
Available Specials
All pricing expires Saturday at 6 p.m 2

Can not combine 0% with all offers

PRICING
Offer Disclosure
1Not available with special finance or lease offers. See dealer for details. 2Can not combine 0% with all offers
Specifications
Stock Number C190717
Exterior Red Horizon Tintcoat
Engine 3.6L V6 DI VVT
Interior Sahara Beige
Location Medina Cadillac
Transmission 8-Speed A/T
VIN 1GYKNARS9KZ170967
MSRP $43,915
Mileage N/A
Current Offers
MSRP $43,915

Purchase Allowance 1

19-40AAO:0 Cadillac Standalone Customer Cash Program

- $3,000 Take Delivery By 04/30/2019
Sale Price $40,915
Medina Savings $3,000
Available Specials
All pricing expires Saturday at 6 p.m 2

Can not combine 0% with all offers

PRICING
Offer Disclosure
1Not available with special finance or lease offers. See dealer for details. 2Can not combine 0% with all offers
Specifications
Stock Number C191065
Exterior Crystal White Tricoat
Engine 3.6L V6 DI VVT
Interior Sahara Beige/jet Black Accents
Location Medina Cadillac
Transmission 8-Speed A/T
VIN 1GYKNARS1KZ197189
MSRP $43,915
Mileage N/A
Current Offers
MSRP $43,915

Purchase Allowance 1

19-40AAO:0 Cadillac Standalone Customer Cash Program

- $3,000 Take Delivery By 04/30/2019
Sale Price $40,915
Medina Savings $3,000
Available Specials
All pricing expires Saturday at 6 p.m 2

Can not combine 0% with all offers

PRICING
Offer Disclosure
1Not available with special finance or lease offers. See dealer for details. 2Can not combine 0% with all offers
Specifications
Stock Number C191259
Exterior Crystal White Tricoat
Engine 3.6L V6 DI VVT
Interior Sahara Beige/jet Black Accents
Location Medina Cadillac
Transmission 8-Speed A/T
VIN 1GYKNARS0KZ207324
MSRP $43,915
Mileage N/A
Current Offers
MSRP $43,915

Purchase Allowance 1

19-40AAO:0 Cadillac Standalone Customer Cash Program

- $3,000 Take Delivery By 04/30/2019
Sale Price $40,915
Medina Savings $3,000
Available Specials
All pricing expires Saturday at 6 p.m 2

Can not combine 0% with all offers

PRICING
Offer Disclosure
1Not available with special finance or lease offers. See dealer for details. 2Can not combine 0% with all offers
Sale Price $41,715

MSRP $50,715

See Important Disclosures Here
Specifications
Stock Number C190237
Exterior Crystal White Tricoat
Engine 3.6L V6 DI VVT
Interior Sahara Beige/jet Black Accents
Location Medina Cadillac
Transmission 8-Speed A/T
VIN 1GYKNCRS4KZ116374
MSRP $50,715
Mileage 3,000
Current Offers
MSRP $50,715

Courtesy Vehicle Savings 1

Courtesy Vehicle Savings. 3,200 miles on vehicle

- $6,000

Purchase Allowance 2

19-40AAO:0 Cadillac Standalone Customer Cash Program

- $3,000 Take Delivery By 04/30/2019
Sale Price $41,715
Medina Savings $9,000
Available Specials
All pricing expires Saturday at 6 p.m 3

Can not combine 0% with all offers

PRICING
Offer Disclosure
1Courtesy Vehicle Savings. 3,200 miles on vehicle 2Not available with special finance or lease offers. See dealer for details. 3Can not combine 0% with all offers
Sale Price $42,690

MSRP $45,690

See Important Disclosures Here
Specifications
Stock Number C190317
Exterior Radiant Silver Metallic
Engine 3.6L V6 DI VVT
Interior Sahara Beige/jet Black Accents
Location Medina Cadillac
Transmission 8-Speed A/T
VIN 1GYKNBRS9KZ122388
MSRP $45,690
Mileage N/A
Current Offers
MSRP $45,690

Purchase Allowance 1

19-40AAO:0 Cadillac Standalone Customer Cash Program

- $3,000 Take Delivery By 04/30/2019
Sale Price $42,690
Medina Savings $3,000
Available Specials
All pricing expires Saturday at 6 p.m 2

Can not combine 0% with all offers

PRICING
Offer Disclosure
1Not available with special finance or lease offers. See dealer for details. 2Can not combine 0% with all offers
Sale Price $43,315

MSRP $46,315

See Important Disclosures Here
Specifications
Stock Number C190315
Exterior Dark Granite Metallic
Engine 3.6L V6 DI VVT
Interior Sahara Beige/jet Black Accents
Location Medina Cadillac
Transmission 8-Speed A/T
VIN 1GYKNBRSXKZ121850
MSRP $46,315
Mileage N/A
Current Offers
MSRP $46,315

Purchase Allowance 1

19-40AAO:0 Cadillac Standalone Customer Cash Program

- $3,000 Take Delivery By 04/30/2019
Sale Price $43,315
Medina Savings $3,000
Available Specials
All pricing expires Saturday at 6 p.m 2

Can not combine 0% with all offers

PRICING
Offer Disclosure
1Not available with special finance or lease offers. See dealer for details. 2Can not combine 0% with all offers
Sale Price $43,315

MSRP $46,315

See Important Disclosures Here
Specifications
Stock Number C190316
Exterior Stellar Black Metallic
Engine 3.6L V6 DI VVT
Interior Sahara Beige/jet Black Accents
Location Medina Cadillac
Transmission 8-Speed A/T
VIN 1GYKNBRS9KZ122018
MSRP $46,315
Mileage N/A
Current Offers
MSRP $46,315

Purchase Allowance 1

19-40AAO:0 Cadillac Standalone Customer Cash Program

- $3,000 Take Delivery By 04/30/2019
Sale Price $43,315
Medina Savings $3,000
Available Specials
All pricing expires Saturday at 6 p.m 2

Can not combine 0% with all offers

PRICING
Offer Disclosure
1Not available with special finance or lease offers. See dealer for details. 2Can not combine 0% with all offers
Add vehicles to compare. You can compare up to 3 vehicles at a time.
Despite our best efforts to provide you, our customers, useful and accurate information regarding our vehicles, errors may appear from time to time. Please call ahead and confirm any details that are critical to your purchasing decision. We want you to be completely satisfied! All prices, specifications and availability subject to change without notice. Some vehicles have added Genuine GMC and Buick Accessories that are not reflected in the advertised price. Contact dealer for most current information Thank You for the opportunity to earn your business. Tax, title, license and dealer fees (unless itemized above) are extra. Not available with special finance or lease offers. Tax, title, license (unless itemized above) are extra. Not available with special finance, lease and some other offers.
If you are looking for a crossover that is spacious as well as stylish, drop by our dealership today. Our inventory of the new Cadillac XT5 in Medina is here to blow your mind away. Its seamless cabin is smart and offers ample of storage space. With the latest infotainment system and an array of futuristic technology onboard, it makes sure that you are well entertained and connected on roads. Driving around in the new Cadillac XT5 on Medina roads will surely turn heads. Safety features like heads up display, lane assist, and pedestrian collision mitigation, make sure you are safe and sound while traveling. Stop by our dealership to test-drive the new Cadillac XT5 in Medina today!
Search Our Inventory of New Cadillac Vehicles at Medina Cadillac
Find 2019 Cadillac XT5 Vehicles Available in Medina - Medina Cadillac It does not matter what kind of vehicle you are looking for, you are sure to find something at Medina Cadillac in Medina. We stock a wide inventory of new Cadillac vehicles in the Cleveland, OH area. If you are in the market for a used vehicle, we have plenty for you to choose from. Our Medina Cadillac dealership has a top quality inventory, prices, and customer experience around. Stop by our dealership serving Strongsville and Akron, OH today for a test drive.